A picture book for everyone who wants to talk to young children about organ transplant.
What to do when you're a parent and on the waiting list for organ transplant? How do you tell your child what is going on? This book is a tool for you to talk with young children about this complex subject. Through reading the story together over and over, your child will develop an understanding of everything that is going to happen. At the same time, these moments of reading together offer your child the space to casually ask questions, and provide you as parent with the possibility to talk to your child about your own situation.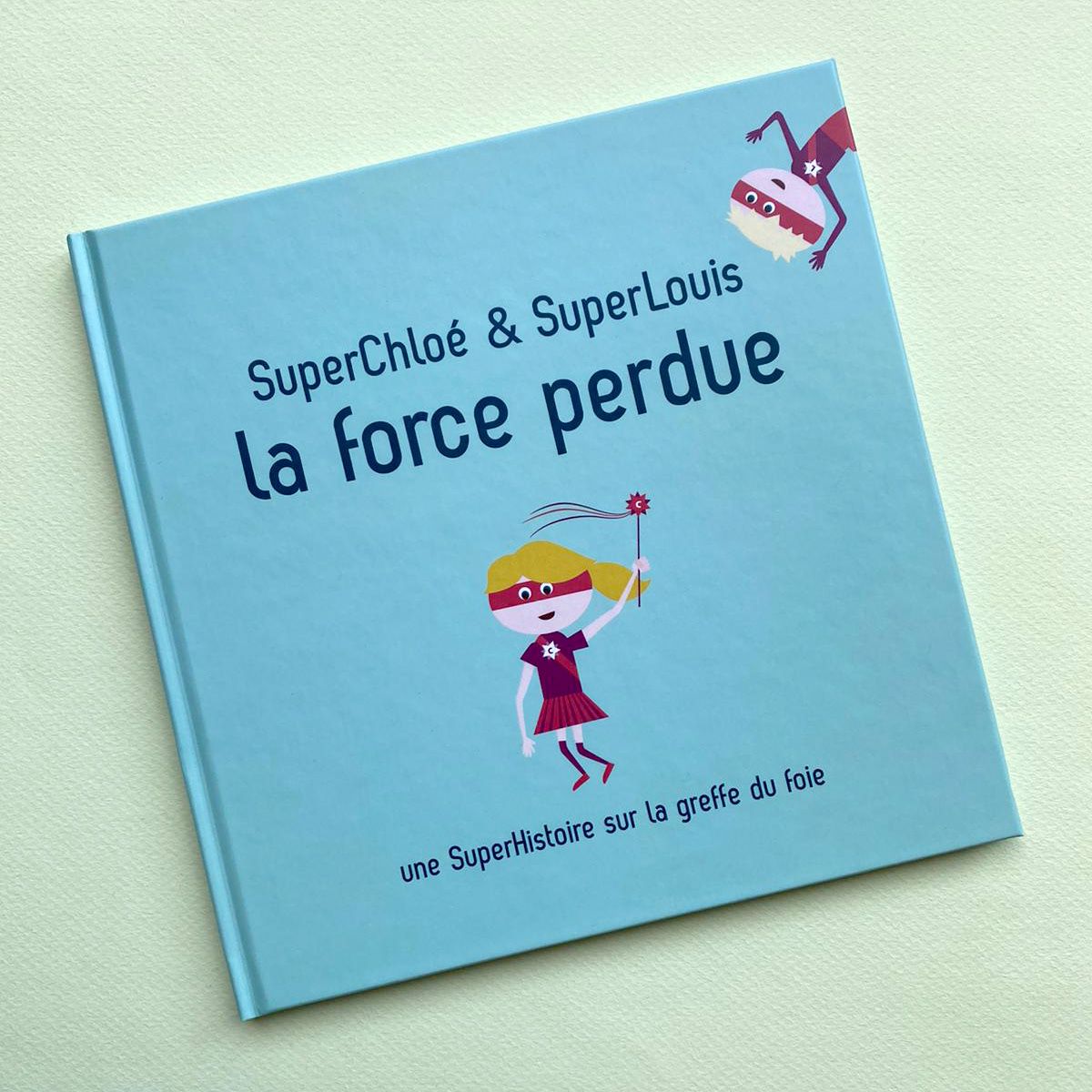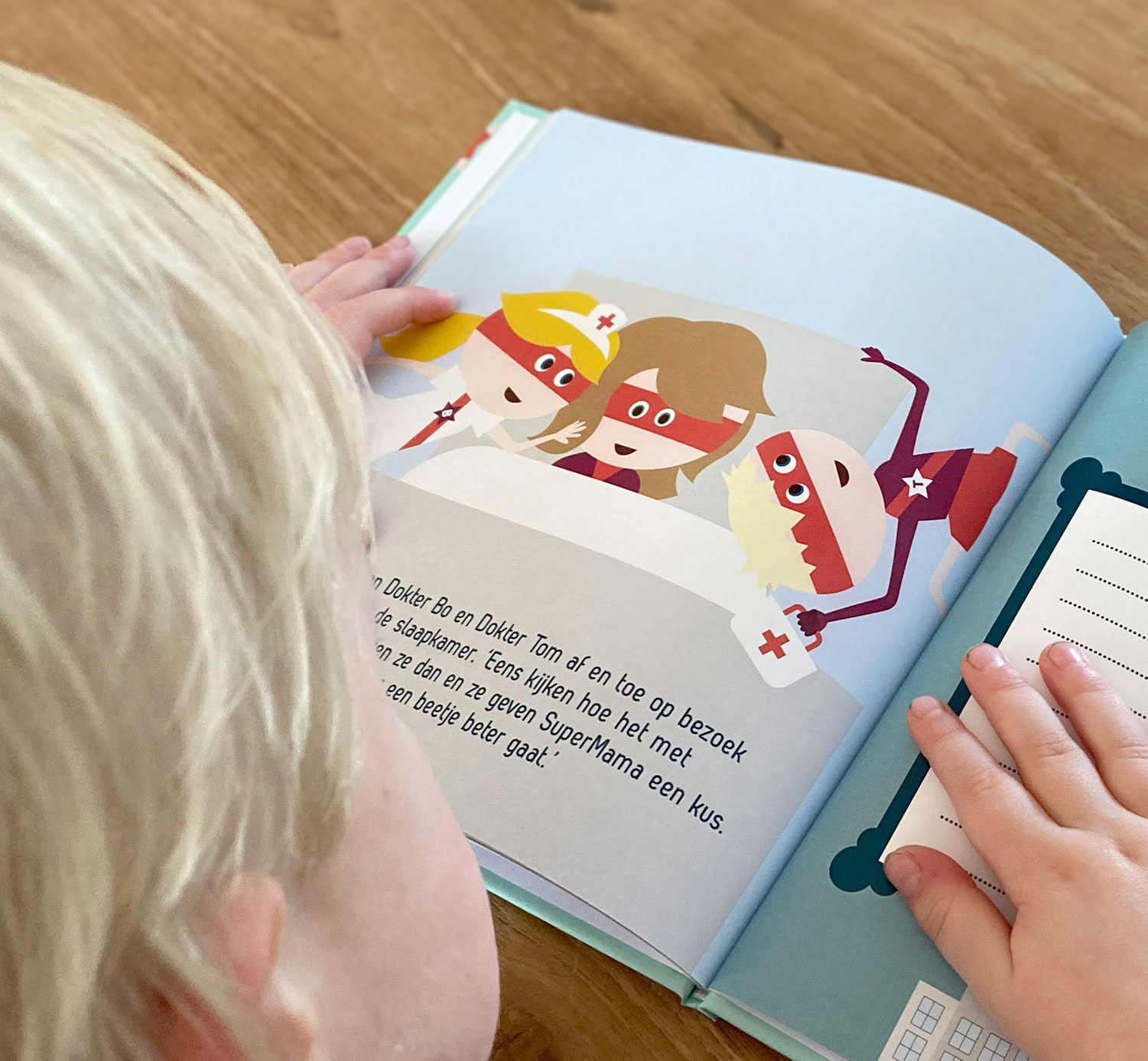 Now available in English, French and Dutch
Every family and every story is unique, that's why you can make this book your own. There is a page where your child can draw your own Superfamily or where you can stick a photo of your family. Also in the back of the book there is space to  finish your story.
This picture book is printed on fine, thick paper and has a hardcover so that it can endure a lot. You can order this picture book in English, French or Dutch.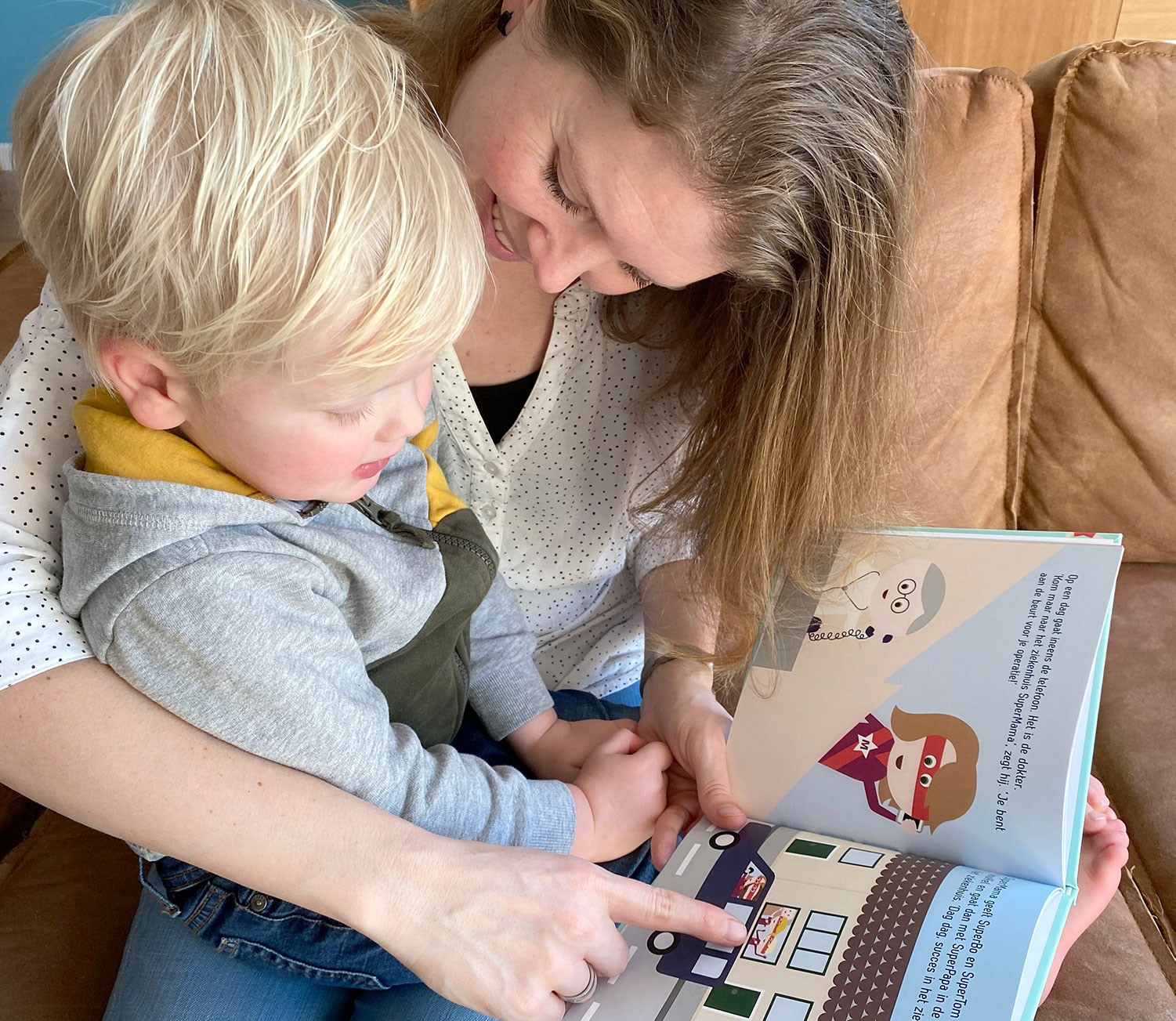 In 2019 I received a new liver. My children, Tom and Bo, were two and four at the time. It was the best gift ever: now I can run after my children again and be the mother that I want to be.

This was very different before I had the transplant. Unfortunately I know all too well what it is like to be ill as a mother. While I was on the waiting list for a transplant I was looking for a way to explain to my children why their mommy had lost her strength. Something tangible, which could support them while I was in the hospital. Because I couldn't find anything, I wrote this story myself. As a designer and illustrator I was able to make this picture book for parents who are in the same situation as us back then. With this book I hope to offer support to parents and children who are going through such a difficult and uncertain time.

Do you want to order the book for yourself or as a present to someone else? Send me an email with your choice of language (English, French or Dutch) and your contact details.
The costs for the picture book are € 17,50 excluding shipping costs. The shipping costs within The Netherlands will be €4,60. I can inform you what the shipping costs will be to your country.
Also when you are  a proffesional you can use the picture book in your transplant centre, hospital department or practice. How? I like to think along with you. C
ustomization is also possible.
Ideas or questions?
Please contact me and we will look at the options together.
Esther Scheide
+31 (0)6 441 85 420
esther@vrouwtjevanpapier.nl